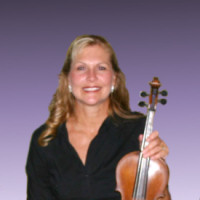 Valerie Pernice is a professional vocalist, violinist and violist. Her background experience consists of musical education at Kansas University, performing with local orchestras, symphonies, singing and /or playing with Jazz groups and Big Bands, Performing and touring with the following artists: 3 Tenors, Ray Charles, Steve and Edie, N-Sync, Sarah Brighton, Clay Aikins, Richard Plant and Jimmy Page(Led-Zepplin), Peobo Bryson and the "Colors Of Christmas", Celine Dion, and Richard Marx to name a few.
Valerie is a member of the local musicians union in Orlando, performs in duos, trios, quartets involving a variety of combination of instruments and also performs as a strolling musician. She also teaches violin, viola, voice and acting, and is on the music staff of St. Stephen's church in Winter Springs, FL.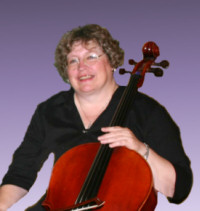 Marcie Ewasko is a professional cellist and pianist. A graduate of Marywood University and Ithaca College School of Music, she has played in many orchestras and quartets throughout the Northeast and in Florida, and was the founder of the Con Brio quartet based in northeast PA. Marcie has also played in many Broadway shows, and performed with various entertainers. She teaches cello, piano and violin in her home studio, and also teaches Suzuki cello at the Suzuki Talent Institute in Maitland, FL.
In addition to teaching and performing, Marcie is also the pianist at St. Stephen's church in Winter Springs, FL, where she also directs the orchestra and arranges music.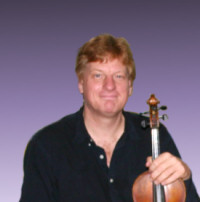 Craig Thomas is a professional performer, singer, and multi-instrumentalist. Under the tutelage of his mother, Craig delved into the world of early choral and instrumental music and began learning such instruments as the violin, viola da gamba, recorder, flute, mandolin, hurdy-gurdy and classical guitar.
Craig is a full time member of the Irish/Pop band The Wyndbreakers, artistic director of the Renaissance ensemble The Playford Waits, the baroque trio sonata group Olde Noyse and the Caroling Company. He is also a veteran liturgical instrumentalist at St. Margaret Mary Catholic Church in Winter Park, FL.